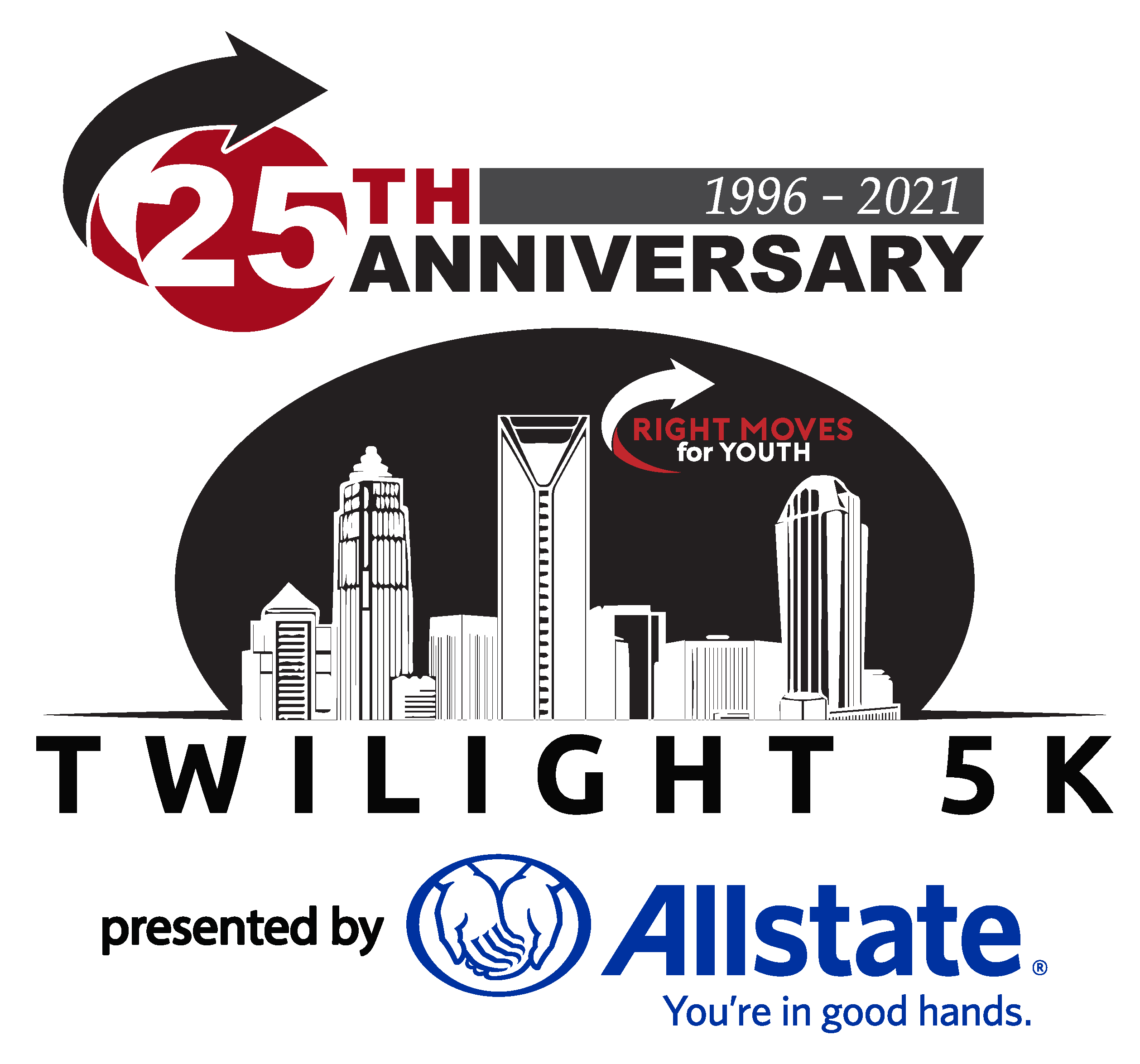 ---
---
---
The 25th Anniversary Twilight 5K Road Race & Walk Has Gone Virtual and added something special!
May 7-14 , 2021
---
How far will your feet take you in 2021? We are looking for runners, walkers and joggers of all shapes, sizes and fitness levels to join us for our annual Twilight 5K. This year marks our 25th Silver Anniversary!  The virtual race will begin on May 7th and close on May 14, 2021.  We invite you to join a virtual community of overall supporters of Right Moves For Youth (RMFY) as we raise funds to further our mission of helping teens graduate high school with a plan for their future success.
As our largest annual fundraiser, the Twilight 5k is an integral part of our organization's success. We serve over 1000 teens in Mecklenburg County each year, and your donations allow us to continue our mission to build positive relationships and empower local students.
Every donation matters. We appreciate your support!
New This Year!
In honor of our 25th Silver Anniversary,  we're kicking off our virtual race experience with 30-minute fitness classes on May 7th. Get your all access pass to take any and all virtual classes you desire for an additional $10. Sign up here.
For questions and additional information, contact Shannon Walker.