---
---
---
---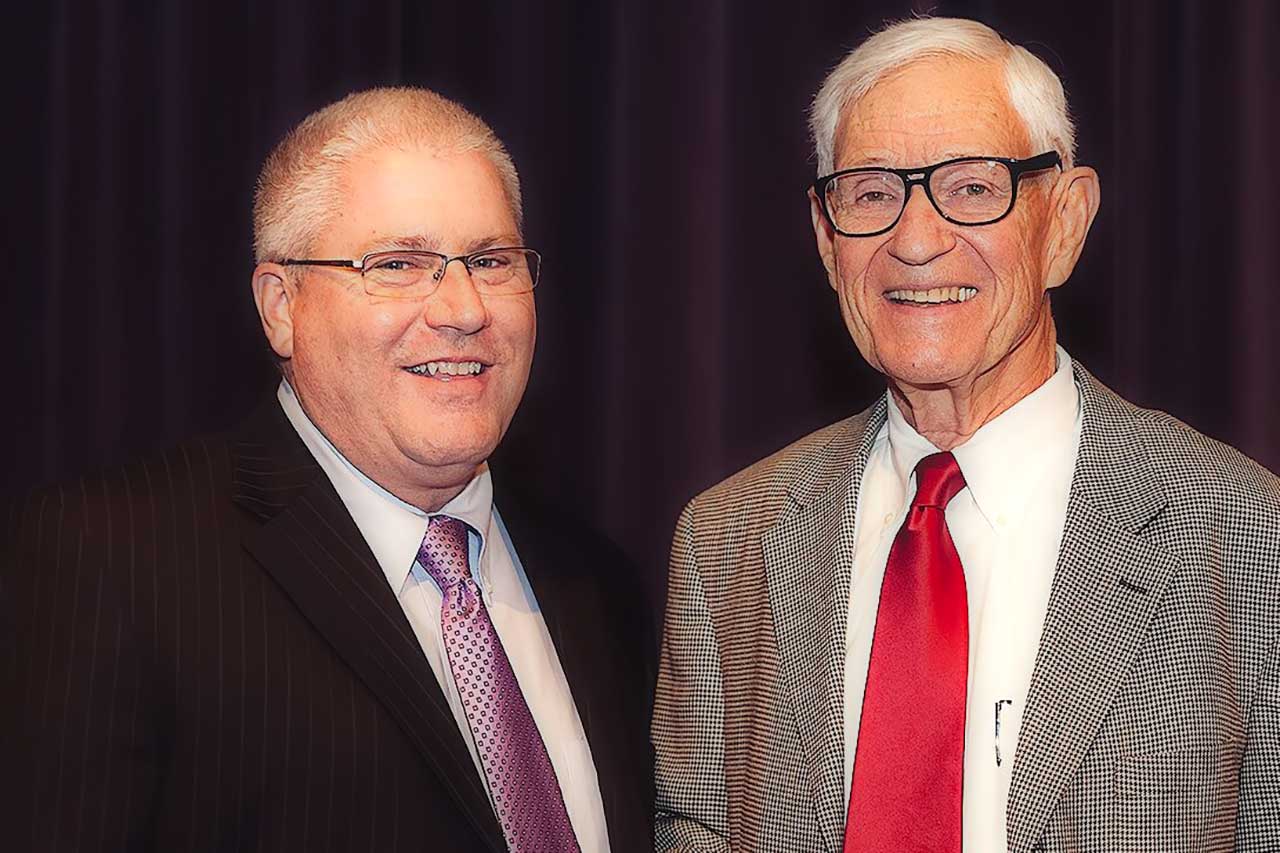 Right Moves for Youth Co-Founders Dave Scheppegrell and Frank Bragg
Right Moves for Youth was founded by Police Officer, Dave Scheppegrell (retired Sergeant) and businessman Frank Bragg. In the late 1980's Dave Scheppegrell was a school resource officer at Marie G. Davis Elementary School where he founded the first boy's club, and Frank Bragg was board chair and a founder of Kids' Repay, a juvenile restitution program.
Working together Dave and Frank pooled their experience and knowledge and founded Right Moves for Youth-which was formally incorporated as a 501(c)(3) nonprofit organization on March 12, 1993.
The idea quickly spread to dozens of schools and soon was serving over 1,000 students. The heart of the program was the strong partnership with the Charlotte Mecklenburg School System, Charlotte Mecklenburg Police Department, YMCA, Mecklenburg County Sheriff's Office, Charlotte Housing Authority and the community at large. The organization has been led by an able board of community leaders and a highly effective professional staff.
Over the years, Right Moves for Youth has provided services to thousands of students. Our agency prides itself on providing quality, impactful services to underserved students in the Charlotte-Mecklenburg community. Our success in reducing the occurrence of student dropouts in Mecklenburg County has helped elevate Right Moves for Youth into becoming a well-respected program model. Our life-skills based curriculum helps engage our students in topics such as: personal development, health and wellness, education (college and career exploration), decision making/organization, relationships and finances. This curriculum assists our students with developing the skills to face real world challenges and make positive contributions to our community.
With our in-house created curriculum, talented staff and positioning in the community as a proven youth support entity, Right Moves for Youth is focused on building on our current success and expanding our reach as we work to increase our donor base in an effort to help more youth.
Today, Right Moves for Youth provides programs in various CMS sites.