---
---
---
Help students, in grades 6-12, graduate high school with a plan for their future success.
Right Moves for Youth (RMFY) is a school-based, youth development and student support program focused on helping teens develop the skills to succeed in school and life.
Using a group counseling model, RMFY helps students come to school, do the right things, strengthen social skills, and get ready for college and the workforce.  In our program, students grow together and build positive relationships to excel academically, socially and emotionally!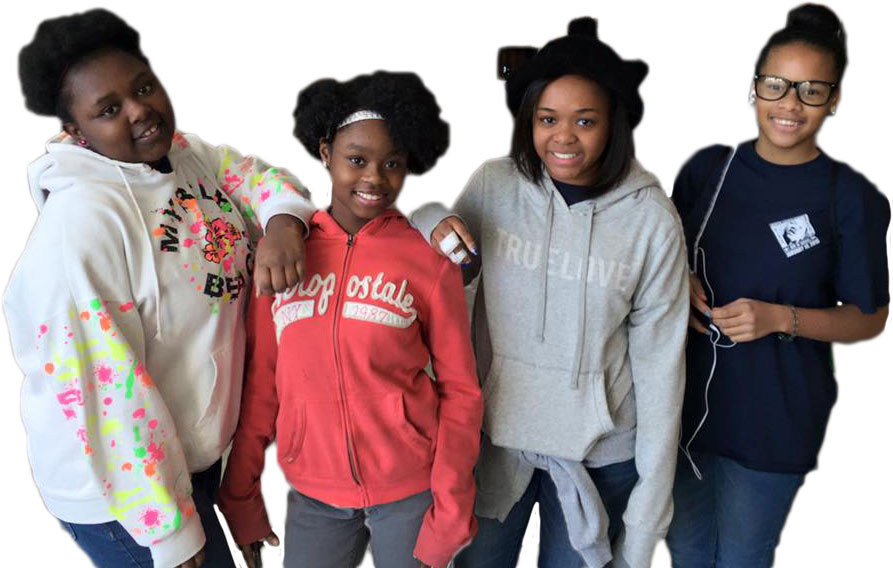 Right Moves for Youth services are provided at no cost to the students or their families. We are a non-profit agency, and rely on donations from many different sources to run our program.
Building better lives though extraordinary relationships
---
---
---
Premier student support through group work.

---
When youth are supported, they thrive and become healthy adults who contribute to society.

---
---
---
---
RMFY Code, Principals &
HI-5 Pledge
Each week, RMFY groups follow a standardized, age-appropriate curriculum that focuses on life skills, group discussions, high school and college readiness, career exploration, service learning, and civic engagement.
---
We empower our students and enable them to make the tough choices they face on a daily basis by following and adhering to the Right Moves for Youth Code, Principles and Hi-5 pledge.
---
Hi-5 Pledge:  The Commitment of Every RMFY Student
"At all times, I will do my best to... Tell the truth, Obey the rules, Respect myself and others, Be drug-free, and Help others make the right moves for a better life for all."
---
RMFY's Racial Equity Statement