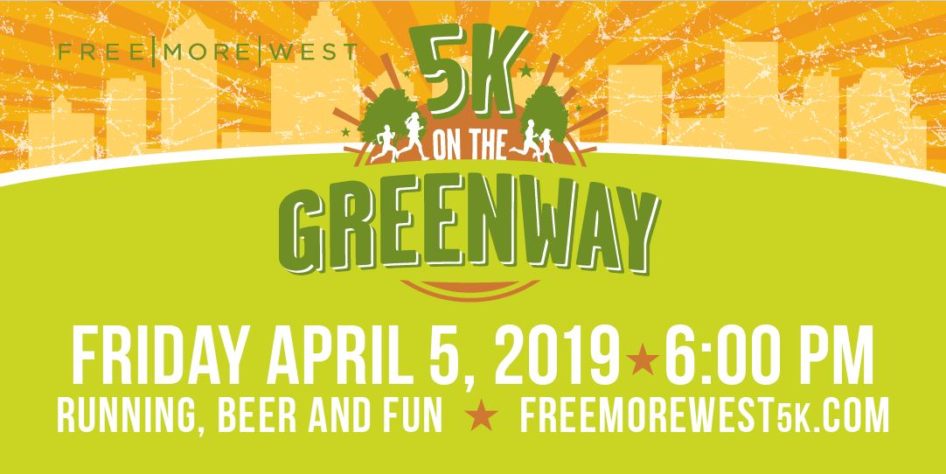 FreeMoreWest 5k on the Greenway
Hey, you! Yeah, you! What are you doing on Friday, April 5th at 6:00 pm? Join us for the 7th Annual FreeMoreWest 5K on the Greenway benefiting Right Moves for Youth!
We're so excited to be chosen as this year's benefactor, and look forward to hanging out with you for an evening of running, eating and drinking at the Freedom-Morehead-West Side corridor. For more information and to register today, visit https://freemorewest5k.racesonline.com/home.