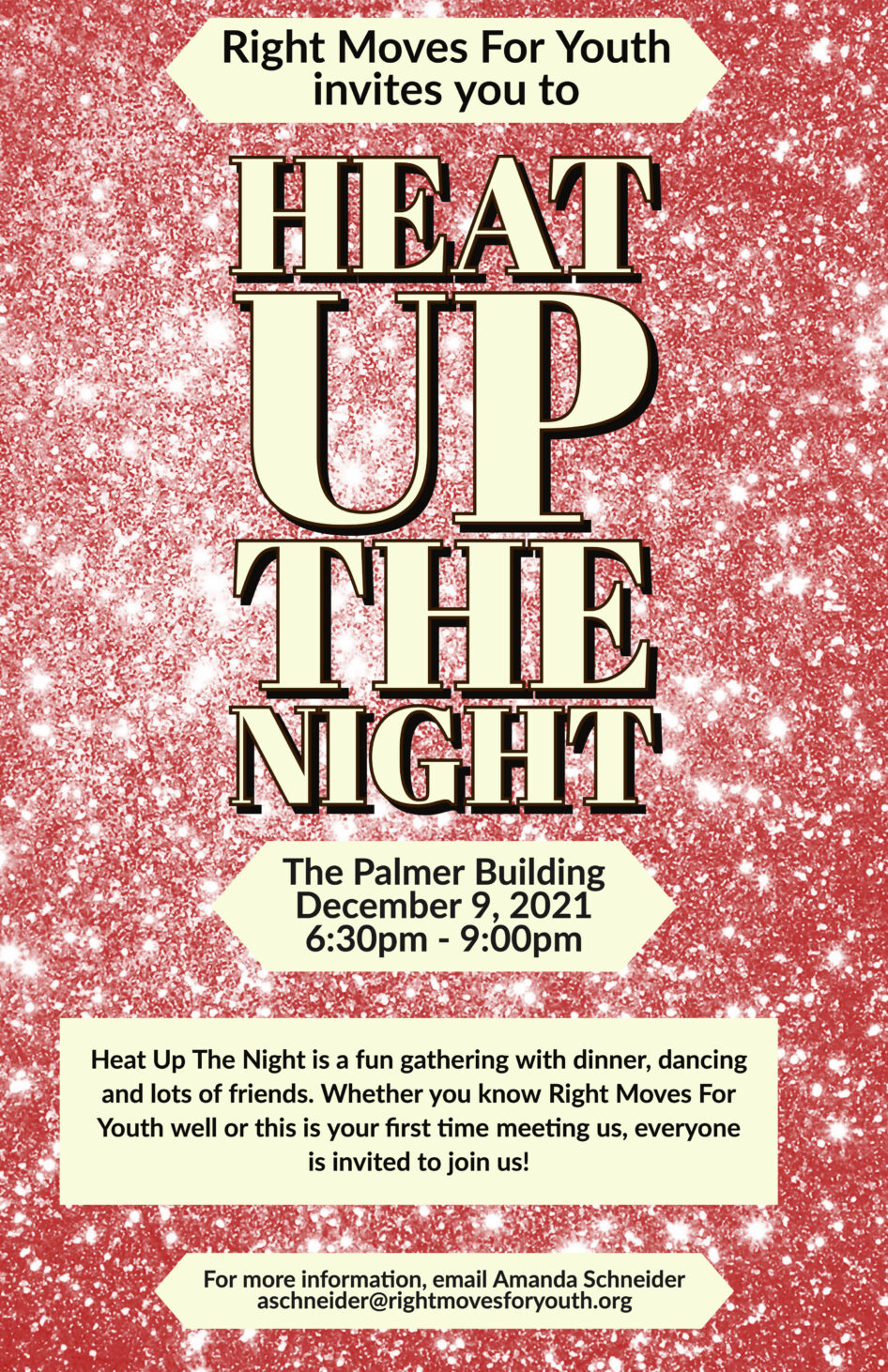 Save The Date for Thursday, December 9, 2021!
Heat Up The Night (HUTN) is a fun gathering with dinner, dancing and lots of friends. Whether you know Right Moves For Youth (RMFY) well or this is your first time meeting us, everyone is invited to join us on December 9th!
HUTN will take place from 6:00p.m. to 9:00p.m. at The Palmer Building, located at 2601 E. 7th Street, Charlotte, NC 28204. A V.I.P. cocktail party will take place from 6:00p.m. to 6:30p.m. for all of our sponsors. Then, we welcome everyone to join us beginning at 6:30p.m.
Evening Tentative Schedule:
6:00p.m. – 6:30p.m. VIP Cocktail Party
6:30p.m. – 7:00p.m. Cocktails
7:00p.m. – 7:30p.m. Program
7:30p.m. – 9:00p.m. Dancing with Live Band!
If you, or your company, are interested in being an Event Sponsor for Heat Up The Night or if you have any questions then email Amanda Schneider, Development Director, at aschneider@rightmovesforyouth.org
If you are interested in becoming a sponsor, including table sponsors, please take a look at our HUTN Sponsorship Packet 2021 below.
Thank you for supporting this important event for Right Moves For Youth!