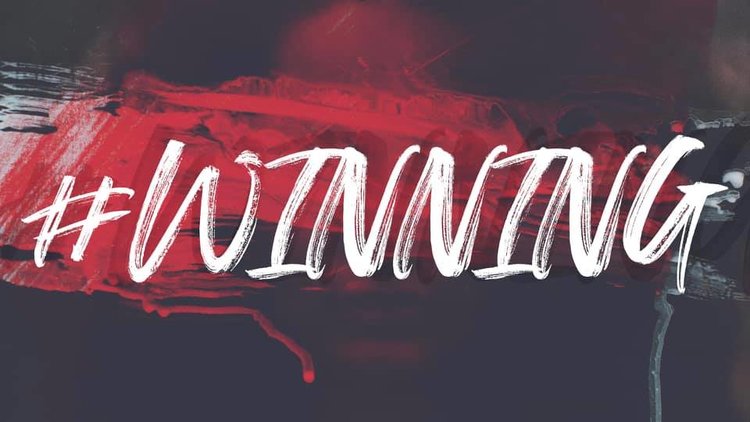 While the year of 2020 has had more ups and downs than a roller coaster, we wanted to end the year with acknowledgment of some really great things that have been happening around here. Check out these Big Wins:
Giving Tuesday was a HUGE success!

On Giving Tuesday, people around the globe will come together in unity and show kindness and generosity in all its forms by giving their voice, time, money, goods, and advocacy to support communities and causes, and Right Moves For Youth is one of those causes. We set a goal of raising $15,000 dollars on this day and the community came through in such a big way. We were able to exceed our Giving Tuesday fundraising goal by $12,000 with a grand total of $27,722 raised! Thank you to all involved.
Make-A-Mark Design Event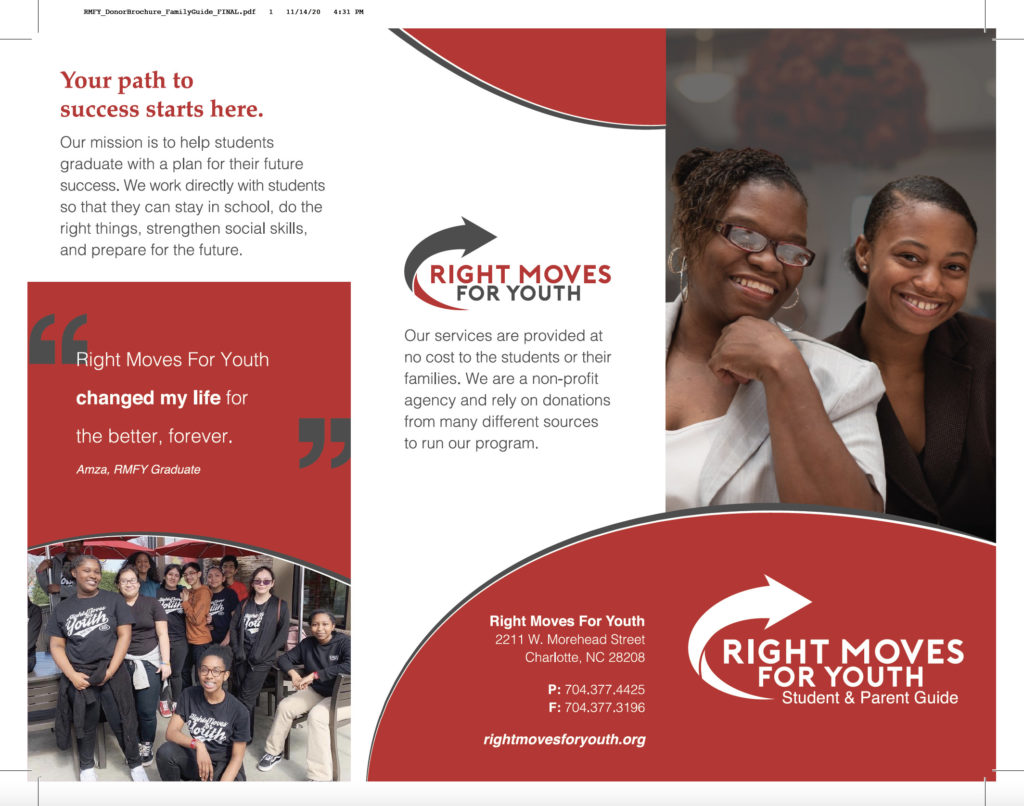 Make a Mark CLT is a 12-hour "make-a-thon" pairing volunteer, local makers with deserving nonprofits, to provide access to quality marketing & branding. Right Moves For Youth was chosen to be a recipient of design work for digital and print brochures. We are so happy with how they turned out and are looking forward to using them to share the mission of our organization.
Huge Opportunity from Allstate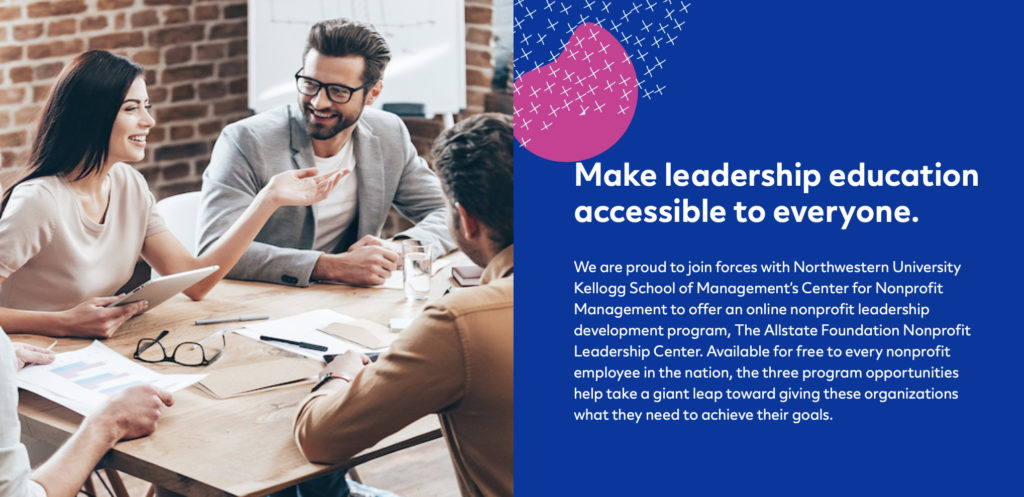 The Allstate Foundation Nonprofit Leadership Center helps shape the minds of social innovators to solve local and national issues. The program is for nonprofit leaders with 10-20 years of experience, and helps participants evolve as leaders through customized coaching and online interaction with an exclusive cohort. Our own Executive Director, Sabrina Gilchrist, was chosen to be a part of this program. Thank you Allstate.
The Bike Build with the City of Charlotte and The Spokes Group
Since 2008, the City of Charlotte, Right Moves for Youth and The Spokes Group have partnered to assemble, donate and distribute approximately 1,000 bicycles to middle and high school students from economically challenged neighborhoods in Mecklenburg County.
The Bike Build is traditionally a community event, where City of Charlotte employees and their families spend the morning together assembling the bicycles. Because of COVID-19 restrictions, two volunteers from City of Charlotte Fleet Management will assemble the bicycles this year, and Right Moves for Youth will deliver them to students before the holidays. "We had to scale down to ensure everyone's safety. But we are still committed to building all the bikes on or before Saturday. It's worth it to put smiles on kids' faces when they get their new bikes this Christmas," said Chris Trull, division manager for City of Charlotte General Services' Fleet Management Division.
"Year over year, the Bike Build initiative has had lasting impact on the lives of so many children," said Sabrina N. Gilchrist, executive director of Right Moves for Youth. "We are incredibly grateful that the City of Charlotte and The Spokes Group understand how important it is for young people to be seen, to be given a means of independence, and to be rewarded for their positive development. When our students receive brand-new bikes through this initiative, they realize that our community came together for them. They feel supported and become more motivated to succeed."
"The Spokes Group has had a longstanding partnership with Right Moves for Youth over the years," said William Beard, director of The Spokes Group. "We are more than happy to provide bikes as rewards for students."
This type of adjustment is exactly why this long standing partnership has been so successful and why we say thank you again to the City of Charlotte and The Spokes Group.