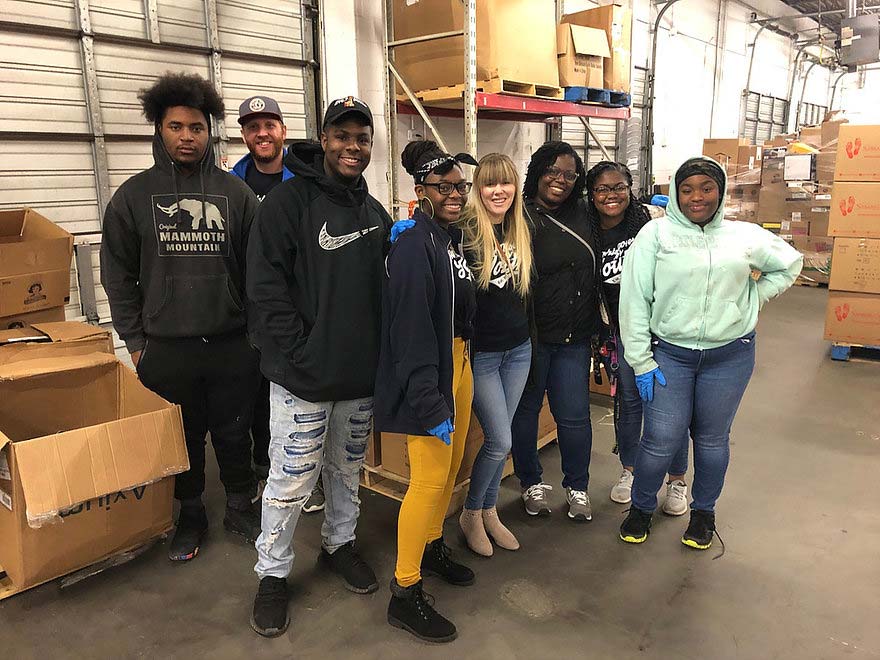 Right Moves for Youth (RMFY) students paid tribute to the late Dr. Martin Luther King Jr. by giving back to the community in his honor on January 21.
Middle and high school students from eight different Charlotte-Mecklenburg schools volunteered at the Harvey B. Gantt Center for African American Arts & Culture, where they greeted visitors and assisted with tours, and Samaritans Feet, where they labeled and prepared shoe boxes for needy children around the world.
"Giving is the key to all happiness," said RMFY student Tulani Agnew, a senior at West Charlotte High School. "Everybody isn't as fortunate and to know that I am helping someone in need makes me feel good."
For many years, RMFY students have participated in service projects on Martin Luther King Jr. Day to honor the civil rights movement leader. The partnerships with the Harvey B. Gantt Center and Samaritans Feet allowed RMFY students to give back to their communities, just like King did for so many others.
When asked why it was important to give back to your community, Destiny Wilson, a seventh-grade student at Walter G. Byers Middle School, responded, "It's important because if people didn't fight for our freedom, we wouldn't be in this position right now."
If you are interested in volunteering at our MLK Day of Service next year (or for any other activities), contact us at 704-377-4425 or information@rightmovesforyouth.org.
To see more photos, click here.