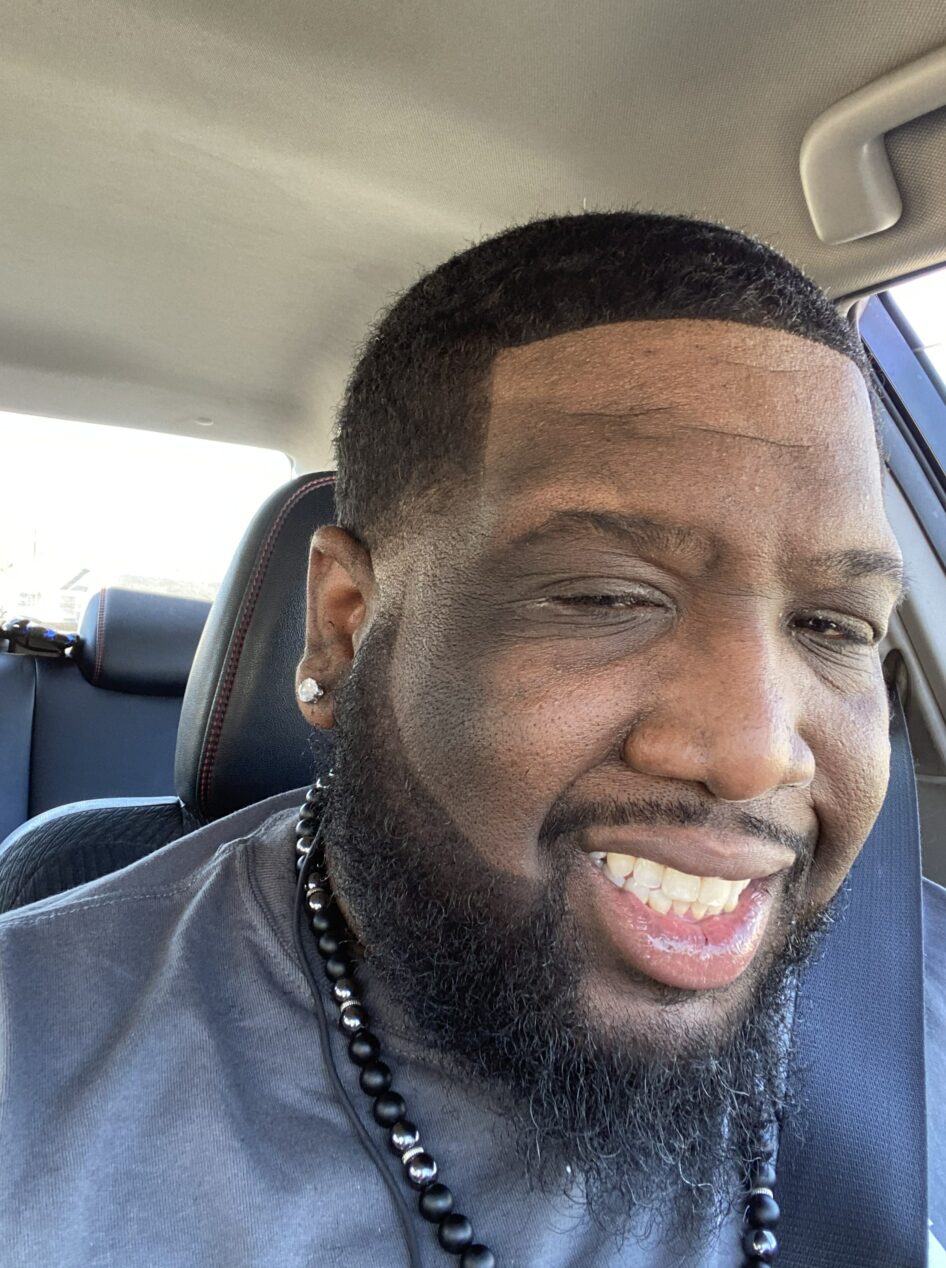 Turning an Obstacle into an Opportunity – Arthur's story
Sometimes, life throws us a curveball and we have to prepare to adjust and hit it out of the park. That is exactly how we would describe Arthur Mitchell's journey as a volunteer with Right Moves For Youth.
At the age of 6, Arthur was diagnosed with an eye disease called Keratoconus. Keratoconus is an eye disease that presses on the pupil causing blurriness to a person's vision. When most children's only concern at that age was playing and making friends, Arthur was trying to make sure he could see the world normally. Growing up with this disease was not an easy task for Arthur, he dealt with being bullied because at this time, no-one knew much about the disease that he was dealing with. As the years passed, he was introduced to a procedure that could possibly help his vision called Corneal Transplants. After 7 eye surgeries, Arthur's vision was restored and something stirred inside of him. That stirring was a desire to make a difference in people's lives.
Arthur reached out to our program and was looking for a chance to connect and mentor young people. We immediately put him to work and let his strong relational skills and adept speaking skills make an impact on RMFY students.
RMFY Program Director, Allison Willis describes Arthur's demeanor and presence with our students very well.
"He has a limitless passion for motivational speaking aimed at supporting and encouraging the youth of this world."
Even throughout the pandemic, Arthur was present at virtual groups and is always a positive light in the lives of students. A student needs encouragement? Arthur has them covered. Is life heavy on a young person and they struggle? Arthur will be there to offer advice and wisdom as they navigate their own obstacles.
Arthur Mitchell is Special Education Consultant , Motivational Youth Speaker, and Author that helps students in schools and organizations to gain confidence, increase academic proficiency, and live a healthy lifestyle.
We could not be more proud of having Arthur on board as a volunteer. If you would be interested in using your passion and skills to make an investment in the lives of young people that will be seen for years to come, then please click the button below to volunteer today.