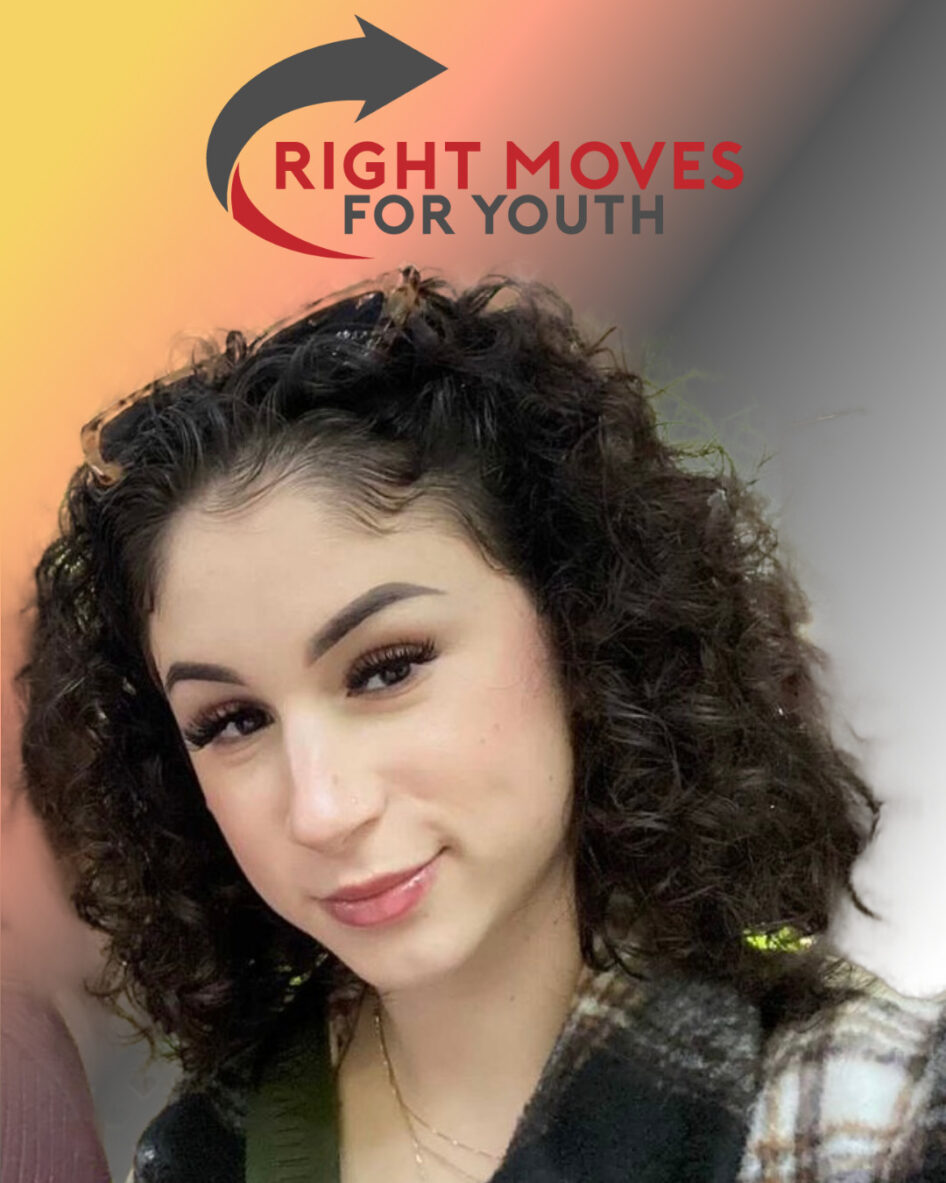 "Always have a plan." – Diana's Story
As we continue to recognize our Hispanic students/alumni for Hispanic Heritage Month, we bring you our next installment of a life changing story of connected relationships being the ultimate tool for success.
Meet Diana Lorenzo. Diana is a graduate of West Mecklenburg High School and a 4 year participant in our program. Diana has a story that is unique but at the same time resonates with so many young people. While Right Moves For Youth helped Diana head toward a college education, it was the skills learned in Right Moves For Youth that gave her an understanding of being resilient and continually learning about herself that helped her to be where she is in life today. Here is Diana's story:
"Since being in RMFY in high school I can honestly say it changed my outlook on life in the most positive way possible.
After graduating high school, I attended Central Piedmont Community College for a year then transferred to UNC-Charlotte, in the pursuit of getting a Bachelors degree in Business Management. Unfortunately, I made the decision to drop out of college at 19, since I honestly felt like it wasn't for me.
But I had a plan, which is something that Right Moves For Youth always instilled in me. I knew I couldn't stay at my job, as a server, since I knew I wasn't using my full potential. My goal was to start a business that would make me truly happy.Thankfully before quitting college, I took a lash extensions class, which is a very popular thing in the beauty world. Long story short- I hustled 7 days a week, 9am-9pm EVERYDAY for at least 3-4 months, until I grew my business. All of that hard work has created an unbelievably successful business that I have now. I am fully booked for months out and that is a true blessing. I am truly grateful for the business that I have now as a lash extensions artist because it made me blossom into the entrepreneur I knew I would become one day. It's been three years now and this is still only the beginning as I strive for so much more. You can see Diana's work here.
This is all thanks to the opportunities I had in high school through Right Moves For Youth and with my mentors, Ryan and Willie. They prepared me for the real world. I can't thank RMFY enough! They played a big part in where I am today and I just want to say thank you so so much."
We are so proud of Diana, not just because she is running a successful business at such a young age, but more importantly, because she has used the relationships and life skills acquired in RMFY to help her recognize her strengths, overcome obstacles, and achieve those dreams. The world is yours Diana!
In order for the youth of this city, like Diana, to be able to receive the connections and life changing mentoring, we need partners to come alongside our mission. If you, your company, or anyone in your network wants to be a part of changing the lives of young people like Diana, we welcome you to partner with us.