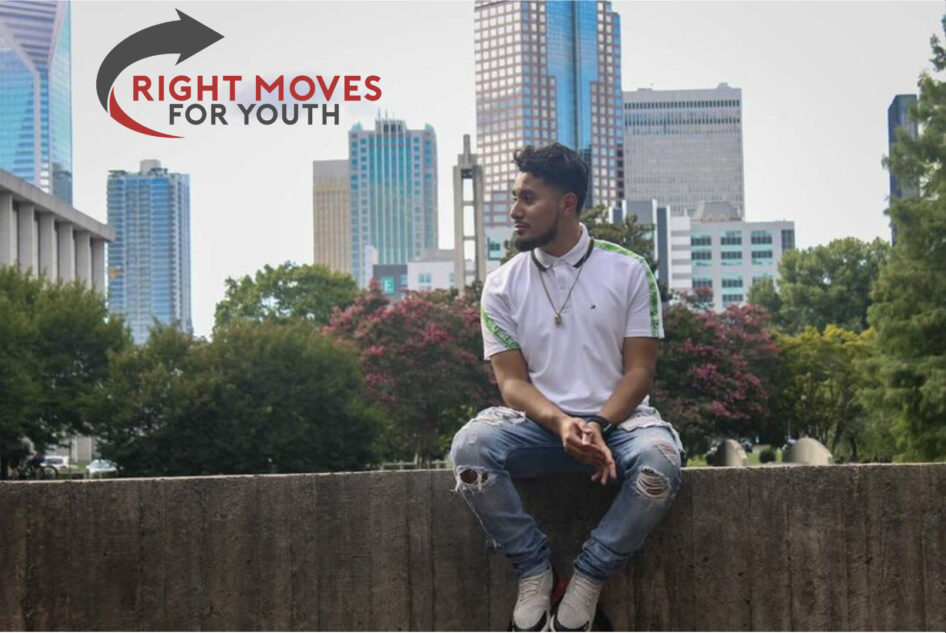 Tech guru, dream chaser, RMFY Ambassador – Brayan Santos
Episode 3 of spotlighting RMFY students/alumni for Hispanic Heritage Month. Next up, Brayan Santos.
Brayan was a member of Right Moves For Youth while in middle and high school and credits much of his success today to his time in our program.
Like most students, speaking in front of groups is scary and intimidating. But through creative and equipping group activities, Brayan was able to hone his skills where he became even more comfortable in his outward communication. In fact, Brayan went on to become a Right Moves For Youth Ambassador. It was in this RMFY adjunct leadership development program that Brayan was mentored and pushed to create new systems and advocate for social change; a tool that he still uses today.
One of Brayan's mentors recalls that Brayan had a very good sense of humor and a gift of bringing the group together. "Brayan always had a smile and made sure that the group was moving in a positive direction. It was that energy that helped his other peers open up and engage the program even more."
But it wasn't just public speaking that Brayan walked away with when he graduated. It was an understanding that connected relationships are paramount to moving forward in life.
"Right Moves For Youth taught me and prepared me to network. And it was through networking that I learned how to build relationships with anyone, and everyone."

He is currently a technician with Apple and he is in his final year of getting his Bachelors degree in Computer Engineering and Mathematics from the University of North Carolina at Charlotte. Upon graduation, he will be pursuing a career as an Embedded Systems Engineer. So, yes, you could say that he is definitely equipped with a plan for his future success.
Brayan is the epitome of the RMFY student who embraces themself and makes the Right Moves for a better life for all. Way to go, Brayan!
Would you please consider investing in the mission and vision of equipping young people in this community with the tangible soft skills necessary to succeed?