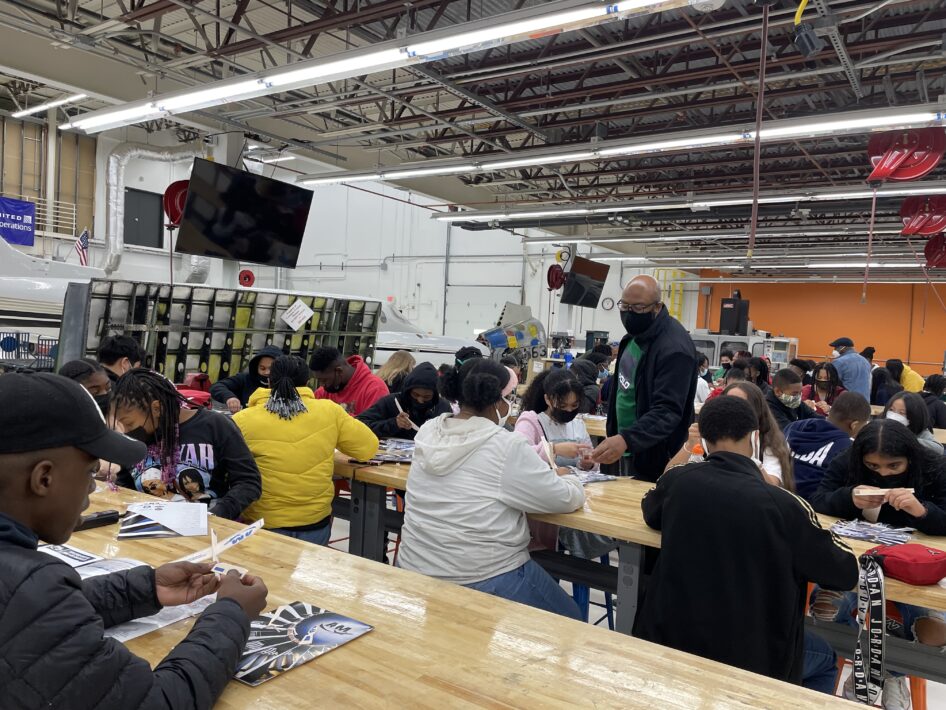 Building the plane as we go ;) @ AIM
A few weeks ago, we were able to take a group of nearly 50 Right Moves For Youth middle school students to the Aviation Institute of Maintenance to explore a career in aviation mechanics. The day was filled with a tour of classrooms and facilities, meeting administrators & trainers, as well as hands-on training. Students were blown away that this facility was right in their own backyard of Charlotte. We value all post-education decisions but since the pandemic, society has seen an increased need for skilled trades employees. "The skilled trades don't just hold strong in an economic downturn—but they are among the rare sectors that continue to experience significant growth in an unpredictable job market," said Jill Quinn, executive leader of PeopleReady Skilled Trades.
Our intention of showing our students both traditional and non-traditional career options gives them a higher likelihood of finding success after school, while also motivating them while in school.
If your business/school, would like to be a part of the solution for our students and would be willing to host a Right Moves For Youth group, please contact our Community Engagement Director, Ryan Grammatico to begin the conversation. Email Ryan at rgrammatico@rightmovesforyouth.org